Page 11 of 12 •

1, 2, 3 ... , 10, 11, 12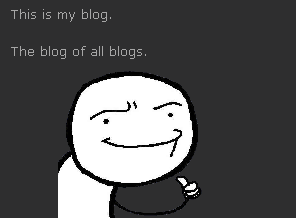 ~bob
Last edited by bob8972 on Wed Nov 24, 2010 1:27 am; edited 8 times in total

_________________
lol dead
Administrator








Posts

: 13266


Age

: 23


Location

: Louisiana


Job/Hobbies

: Bagger at a shitty grocery store


Mood

:


Name

: James


Country

:


Game codes

: XBL Gamertag- FINALLYsomebody
Steam ID: http://steamcommunity.com/id/someguywithnipples


Joined :

2008-02-08



MarioStar wrote:

bob8972 wrote:

wrote:What exactly does that mean?

Ugh why are there so many newfags on the interwebz?

Am I right MARIOSTAR?

Also a "Get" is when you get a certain post number. Like 1,000,000, 2,222,222, 1,234,567, etc. Duh

Also, The Game.

All I have to say is....

2,000,000 Get.

Nevar forget.

NEVAR.
What was the 2,000,000 get? Also on which board despite the fact I have a feeling you are talking about /vp/.
Page 11 of 12 •

1, 2, 3 ... , 10, 11, 12


---
Permissions in this forum:
You
cannot
reply to topics in this forum